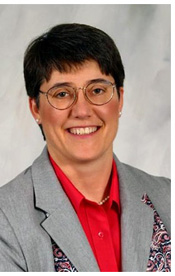 I'm an engineer turned copywriter. Yup. I'm a creative engineer who enjoys writing copy to help others. And no . . . there aren't too many like me. (Smile)
Since the turn of the century I've been helping charities and professional associations achieve their mission through value-based copy and direct marketing knowledge. I capture the passion you have for your mission and pass it on to readers through storytelling and emotion-infused, donor-centric copy.
And I'm honored that clients repeatedly ask me to partner with them on projects.
A few of the clients I've worked with include the Vietnam Veterans Memorial Fund, Maryknoll Sisters, Catholic Relief Services, American Diabetes Association, National Audubon Society, Mr. Holland's Opus Foundation, Textbook and Academic Authors Association, Guideposts, Archdiocese of the Military Services, University of Oklahoma, and numerous others.
For the curious, before becoming a copywriter I had a career in the U.S. Navy as an officer in the Civil Engineer Corps. And prior to that I spent six years working in the energy industry. Plus I've traveled to 22 countries (including Czechoslovakia when it was still behind the Iron Curtain); lived in the Republic of the Philippines for two years; lived in nine states and traveled to 49 of our glorious states; and became a private pilot at age 18.
Why should any of this matter to you?
As a small business owner I wear several hats. This is also true for many fundraising, development, membership and marketing professionals at nonprofits. Folks, I can empathize with many of the challenges you face in your work.
Also, the diversity I described above gives me a unique perspective. I often look at things a bit differently which results in a fresh approach to your copy. In addition, depending on your mission I may have personal experience I can call upon to further strengthen the message I craft for you.
For example:
Does your mission serve the poor

, including people overseas in developing nations?

I've lived in a developing nation

and traveled to others. I've seen some of the poverty, health, education, and other issues you're striving to overcome first hand. Therefore I can find ways to make them relatable to donors who don't have that experience. There are a wide variety of social missions I enjoy writing for. (Review the Services page for more details.)

Does your mission help military veterans and/or their families in any way?

I'm very proud to say that

I too am a veteran

. I had a career in the Navy and so did my husband. I understand this microcosm of our society and have an insider's perspective that helps me write copy that generates response for your supporters.

Do you have a faith-based mission?

I have extensive experience writing for Catholic charities. Yet I've also done successful campaigns for Guidepost (a faith-neutral Christian organization). I have a passion for this topic. In fact, I

look forward

to attending church every Sunday.

Does your mission have anything to do with aviation?

Are you an association for the aviation market? Or are you one of the charities that utilizes aviation to help others?

I'm a private pilot.

For me it's exciting to write about aviation and how it helps your organization and those you serve.

Does your mission promote music in any way?

I started studying classical piano in first grade; and I played both French horn and trombone in school.

I love music

. Two of my clients in this field include the Nittany Valley Symphony and the Mr. Holland Opus Foundation.

Does your mission help the elderly?

Even as a child I enjoyed talking with grown-ups two or three generations ahead of me. I love hearing their stories and life experiences. And I find it very fulfilling to help a nonprofit serve the elderly through the copy I write.
Naturally I've written for a variety of other organizations too. And I have interests that go beyond the six examples I just shared including health-related nonprofits. In addition I also truly enjoy writing copy for nonprofit associations.
There you have it. These are the areas that most closely align with the causes I either do or could support . . . the causes I have the greatest passion for. And when I have a personal connection I'm naturally able to write stronger copy for you. Copy that generates higher response and conversions rates for your campaigns.
By the way, need a touch of emotion in the messages you send to donors, members, and prospects? Or do you need a healthy dose of emotion? Clients are very gracious in their praise of my ability to write emotional copy.
What else might you want to know?
Finally, I view each new assignment as a mystery to solve (by the way, I love mysteries). Based on the clues you give me via background material and conversation, my own research, along with my copywriting experience and knowledge of direct marketing . . . I develop a solution that solves your fundraising or marketing challenge.
The solution to your mystery might be in the form of a marketing idea, an email and landing page I write for you, a direct mail letter, a usability analysis of your website, new web copy, a video script, or a variety of other services I - Karen Zapp, nonprofit copywriter - offer. My detective-style research and creativity are put to work for you. They're used to make your life easier and fruitful.
Still want to know more? Here are my credentials:


Karen Zapp