How's your end-of-year campaign coming along? Getting the response you hoped for?
Whether it's going like gang busters or floundering a bit … consider giving your year-end campaign a shot in the arm.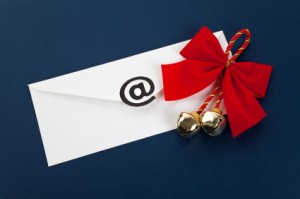 You don't have time to create and send out a direct mail package … probably not even a postcard … but you can send email. What might that email be?

Christmas, Hanukah, New Years and all the holidays are a joyous time of the year. People like to smile. It's that simple. Boost response by bringing a smile to the face of your supporters.
So why not send out an e-card that's fun. Perhaps even a little silly. Humor has to be used with caution but certain light-hearted themes are quite safe and bring a smile. One example is Teddy Bears.
Download a royalty-free image from iStockPhoto.com (or any similar site) for less than $2. Have a Teddy Bear send best wishes on behalf of your nonprofit.
Another neutral symbol that's found in all the major faiths is a candle. Find a suitable graphic and add your message to it. It may not invoke a smile but it will still be appreciated. Or how about a friendly snowman?
If you're a faith-based organization then you can safely choose an image appropriate for your supporters.
A simple e-card (or even an email with an embedded graphic) is a great way to send out another inexpensive cultivation message. And cultivation boosts overall response. Depending on the number of communications already sent, it might be appropriate to include a soft ask reminding donors there's still time to give.
Warm the hearts of your supporters. Bring a smile to their face with a thoughtful and perhaps humorous e-card.
What ideas do you have for fast, simple, and cost-effective tactics that boost year-end fundraising?
Related posts:
Making a list and checking it twice