I've watched a few "commercials" on public television that do a solid job of getting donors to fundraise. What do I mean?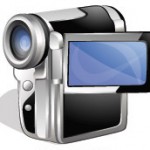 They profile a donor who has named PBS in their Will (or some form of planned giving).
I can't show you the commercial, but it begins by watching the person going about their daily life. They are often engaged in one of their favorite activities. The narrator is simply introducing us much as a novelist outlines a character in a book when we first meet him/her.
We discover something important about the person, and then we hear a statement such as, "And this is why Tom named PBS in his Will. Because he wants future generations to benefit from the arts as he has." It's a statement personalized to the donor being profiled with the primary reason they decided to give this way. Next are details on how viewers can get more information on leaving a legacy.
These are well done. And viewers have no idea what's coming until near the end. We're enjoying a good story. I haven't timed them, but I believe these commercials (if you can call them that) are less than a minute, maybe 90 seconds at most.
PBS is profiling donors and using them as an example for others to follow. This is what I mean by having donors do the fundraising.
What can
your

nonprofit do?

Don't think this is a realistic possibility for your nonprofit? Have you already thought, "Yeah, Karen … But our donors are all over the country. I can't afford send a film crew out on location!"

I'm not suggesting you hire a TV crew. If you're office is in Philadelphia, and the planned giving donor you want to profile is in Sioux Falls, South Dakota … then hire a wedding videographer in Sioux Falls to film it for you. These videographers are glad to get work that doesn't fall on a weekend. Plus they know how to shoot quality video.

Just make certain your video has excellent audio quality and decent lighting. You'll need to give the videographer an outline script – some guidelines to follow. Your video may have a few words from your donor coupled with a narrator voice-over.

Then send it out via email, Twitter, on your Facebook page and YouTube channel. Put it on your website. Even promote it via direct mail and mobile.

My point is that these short video donor profiles – where you tell a good story – are powerful ways to have donors fundraise for your nonprofit. And you can make it happen rather easily regardless of where your donors are located.

Related posts:

Why video is a powerful storytelling tool

Fundraise with interviews – getting the story first hand