It doesn't matter whether you're a charity, a professional association, a company selling products and services to other businesses (B2B), or a consumer brand (B2C) … accurate data that you can segment, filter and analyze is vital to the success of your organization.
That was just one of the 25 points I wrote about in the January 10th issue of my newsletter, the Zapp Nonprofit Leader … "How to grow your nonprofit and raise funds in 2012."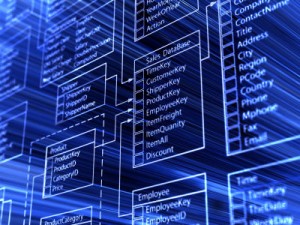 Why is quality data and how easily you manage it essential in today's world of fundraising and marketing? Reasons include:
◊ Your ability to create tailored messages that donors and members are more likely to respond to depends on collecting data on your supporters.
◊ A solid database can bridge the gap that might occur with staff turnover.
◊ A donor or member database can tell you when you last spoke to them personally.  When you last emailed them.  When you last sent them a letter. It's a collection of everything you know about a supporter including what they respond to. (Suggest you read the first bullet again to emphasize the value of this data.)
◊ The efficiency and effectiveness of all your marketing and fundraising efforts improves. And isn't that an exciting ROI in today's economy?!
◊ If your data is spread across different systems that don't talk to each other, then you're losing opportunities for growth right and left. This includes opportunities to enhance acquisition, loyalty and cultivation, retention, upgrading, advocacy, gaining more volunteers, etc.
◊ Great data and the ability to easily access it is fundamental to stewardship and cultivation.
My friend and colleague Blase Ciabaton (TheDirectMailMan.com) has interviewed five database software companies for the nonprofit sector. Here are the questions he asked of all five vendors:
1 – Is there a certain size nonprofit that your software is best suited for?  Please explain.
2 – What do most users consider to be the 3 best features or benefits of your product?
3 – Is there a trial version of your software available for nonprofits who would like to test drive it?  If so, how long does the trial period last and how do they access it?
4 – What sort of user training is available for your software and is it included with the price of the software?
5 – When nonprofits are ready to launch a direct mail appeal, how do they export their mailing list?
6 – Why do you feel that it's important for nonprofits to invest in database management software?
As Ciabaton says, "The increasingly complicated mishmash of communication channels for donors [members, advocates], and volunteers has driven many nonprofits to the brink of chaos.  What are you to doing to keep your database organized? How are you easily staying in touch?  Picking the right software to keep tabs on existing data while allowing for the integration of new data is a huge decision."
Below are links to Ciabaton's interviews of the five nonprofit database software and management vendors on his blog:
And here are more nonprofit database management choices Ciabaton has become familiar with over the course of the last few years, listed in alphabetical order: Atlas Software Technologies, Blackbaud, DonorPerfect, eTapestry, and TheDataBank.  Most offer free trial periods and extensive information about the features and benefits of their products.
And I'll add Results Direct which is dedicated solely to membership associations and organizations.
When you study the interviews on his blog you can quickly compare the vendors. This ought to give you a jump start on your research if you're in the market to invest in database software and support. The marketplace for nonprofits demands collection of quality data you can easily access and use to grow your organization.