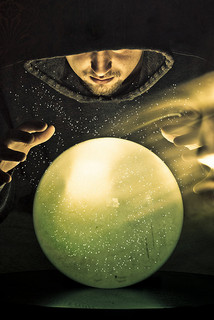 What is the outlook for the nonprofit sector in 2013 and beyond? What do you need to do in order to keep your mission thriving and your doors open? What changes will you need to make and adapt to?
This and more are found in this collection of articles and blog posts:
Membership and Non-profit Trends for 2013 – by WildApricot.com
Actually it's a collection of two articles on nonprofit 2013 trends . . .
5 Predictions you must incorporate for success from Nancy Schwartz include speak like a human (write like people speak and personalized means person-to-person); more relevant content is more likely to get found online; and 3 more.
Their post also includes 5 trends and predictions from Nell Edgington such as the need to share results more effectively and more often with supporters; more savvy donors who demand more proof; and the trend to evaluate and compare nonprofits more on the results they achieve and not on how they spend their money; plus 2 more.
Peering Into the Nonprofit Crystal Ball…2013 – by Marc Chardon (Blackbaud President and CEO) in the Huffington Post.
Marc doesn't see a dramatic increase in charitable giving and donors will tend to give to fewer charities; supporters will be able to observe real-time mission delivery through mobile devices (mobile tech will more than double for most orgs in 2013); and 2 more are discussed.
Ch-Ch-Changes: Nonprofit Sector Predictions for 2013 – by Rich Cohen in the Nonprofit Quarterly.
His is a lengthy article with considerable detail. A couple points to draw to your attention include changing relationships between nonprofits and the government with a key word being "partnership"; and these folks say charitable giving will increase dramatically in 2013. Time will tell on that one; I think they're being optimistic.
Nonprofit Tech Forecasts for 2013 – by Jim Lynch of TechSoup Blog.
Their predictions fall in 6 categories often with multiple predictions within each. Touching on just a few . . . expect dramatically increased use of tablet computers, and also the convergence of cloud computing services and mobile; although the use of tablets and smartphones continues to climb, don't expect many to get rid of their PCs just yet (recognize how much mobile devices are used for search while PCs are where more time is spent for donations, and reading lots of text online); the Internet of Things (IoT) is a trend in which every day, physical objects are connected to the Internet and can identify themselves to other devices which greatly increases the amount of data that will be collected on us and our surroundings (they're not sure how it will affect nonprofits but have it on your radar). It's an article worth reading for the rest of their thoughts.
10 fundraising mantras for 2013 – by Katya Andresen on Katya's Non-Profit Marketing Blog.
I agree and disagree with her first mantra, "focus on donor retention more than donor acquisition." You've certainly got to increase efforts on how you cultivate and retain donors. Hanging on to those you have is always less costly than acquiring new donors. However; please do not cut back on acquisition! Case study after case study shows that nonprofits that cut acquisition with the idea of saving money end up losing far more than they saved; and it can take 5-8 years to recover and get back to where you were with your fundraising before slashing acquisition. It's a costly mistake.
Other mantras include focusing on your most passionate supporters and also focus on donor life-time value as opposed to one-off campaigns.
Fundraising Desperation and Chaos in 2013 – by Roger Craver on The Agitator.
Roger states that the nonprofit "…sector is in deep trouble and new solutions and approaches must be found." End the tendency to focus on cost of fundraising on a project-by-project basis. He says the sector also needs to "… explore and put to use some of the engines that drive the commercial world." We must think bigger and demand bigger.
Read his post. He makes solid points. If things don't change dramatically, they'll likely only get worse. Your choice.
That's the outlook for 2013 as expressed by the 8+ writers above. What do you believe is the most significant nonprofit trend for 2013? What will change? What must change?
—————–
Photo credit: Via PhotoPin.com – Flickr "mcgraths"