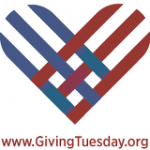 Here we come a-GivingTuesday among the holiday season;
Here we come a-searching for ways to fulfill our vision.
Love and joy come to you, and to you your giving too . . .
Just a fun take-off on the Christmas carol, "Here We Come A-Wassailing" that seemed to fit this topic.
Anyway, I hope you've been promoting Giving Tuesday which is on November 27th!
As the GivingTuesday.org site states: Thanksgiving is a day for giving thanks. And there's Black Friday and Cyber Monday (they forgot to mention Free Shipping Day) for getting deals.
And this year some folks have banded together to launch #GivingTuesday. They've dubbed it the "giving season's opening day."
The concept is to encourage more people – charities, families, businesses, associations, and anyone under the sun – to give in other ways during the holidays. And to also expand how we think about the season.
Perhaps the only down side is the timing. By that I mean that Giving Tuesday follows four days (Friday – Monday) of people spending money and shopping for deals. So gently remind them to set aside money for charitable gift giving BEFORE spending the budget on gifts for family and friends as well as treats for their self. Or remind them to donate their Black Friday and other savings to charity.
The Giving Tuesday website has many ideas on how to participate. Ideas for big business. Ideas for families. Ideas for local businesses.
So tweet about it with the hashtag #GivingTuesday.
Share what you're doing on the official Facebook page, Facebook.com/GivingTuesday
Get your donors, volunteers, and advocates fired up and taking action with you on this unique day.
There's also a most helpful blog post on the site that lists fifteen (15) charities taking part in this initiative and how easy it is to give on Tuesday to each of their causes.
When all is said and done there are multitudes of ways in which kind-hearted souls can give to charity on Giving Tuesday. What is your nonprofit doing? What are you as an individual doing?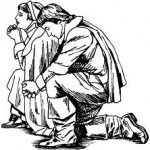 Meanwhile, my best to you all . . . and Happy Thanksgiving to my fellow Americans!