I have a super short blog post for you this week because I'm working on some major projects with looming deadlines.
Therefore, in lieu of my usual type of post, here is a diverse collection of helpful tips, resources, examples and more: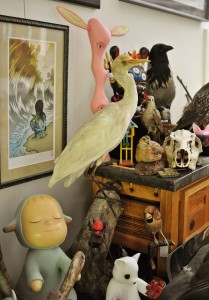 111 low-cost or free online tools for nonprofits (NonprofitTechForGood)
Crowdfunding websites that you might be able to team up with when encouraging people to fundraise on their own for your cause (Forbes article)
Monthly giving tips (Jeff Brooks and Future Fundraising Now)
YouTube tools (Search Engine Watch)
30 ways to lose your donor (by Willis Turner on FundraisingSuccess)
15 mistakes already made for you (by Marc Pitman, The Fundraising Coach)
Power of SMS Marketing – mobile [infographic]
A good cause marketing example and use of an infographic for nonprofits
Example of how the National Wildlife Federation embraced social (ClickZ article)
Good article on PR (publicity) for nonprofits (ThunderheadWorks)
I do hope these resources help your charity or nonprofit association acquire and retain more donors and members.
.
Related posts to the collection of resources found above:
Cause Marketing posts
Monthly Giving posts
Social Media posts
————–
Photo Credit: LiquidNight via PhotoPin.com