As the saying goes, "Dig your well before you need the water." 
In other words, there's preparation and advance cultivation needed if you want dependable results. I think you'll see what I mean when you read the cartoon below.  The cartoon also answers HOW to raise the money quickly when needed.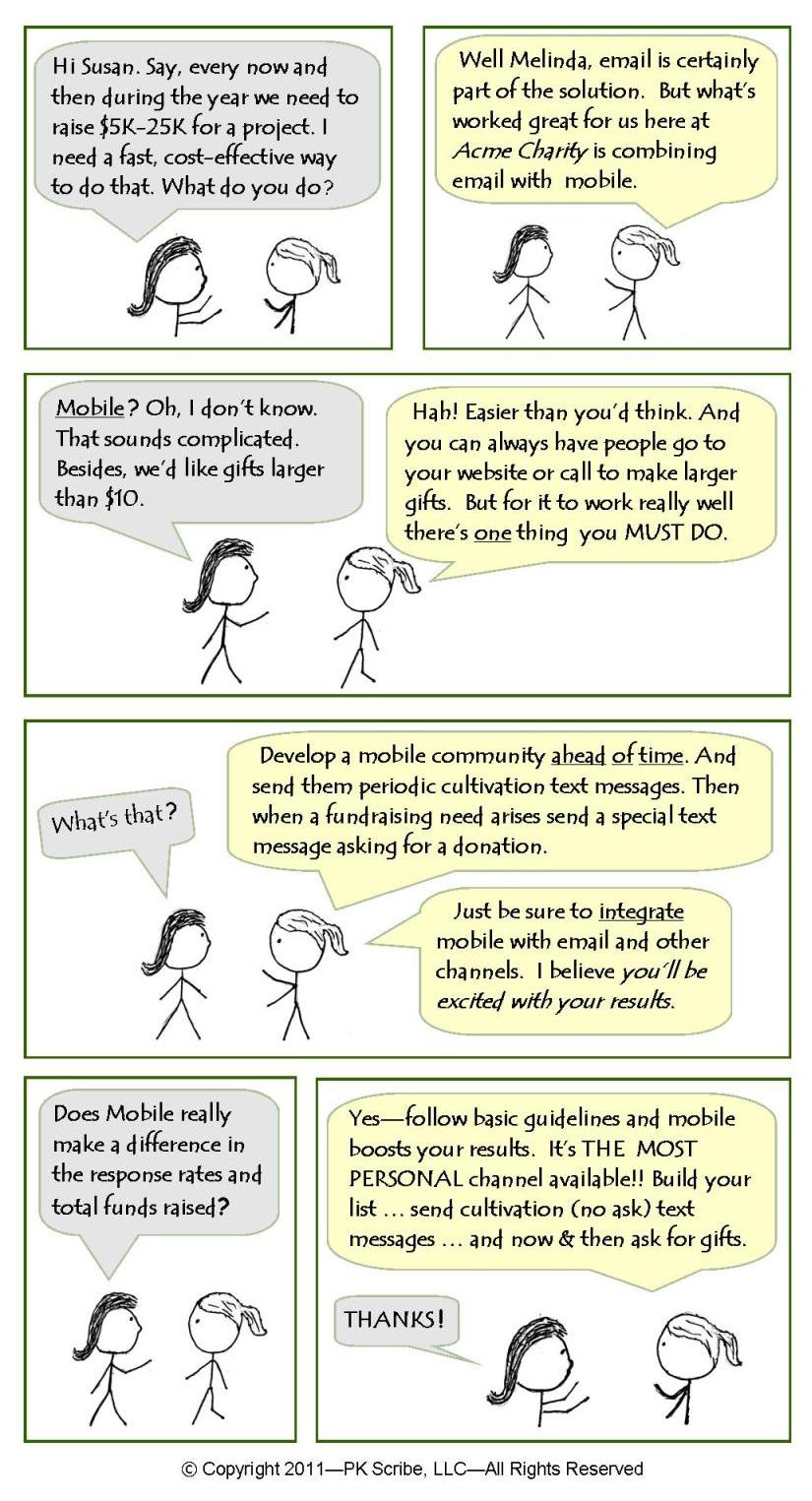 Go here to find several more related posts on mobile for nonprofits and mobile marketing.