Today is Veterans Day.  A day to honor and thank all veterans: Those currently serving and those who have served in the past.  As one veteran to another  .   .   .  I salute you.
I also wanted to recognize a handful of the many terrific nonprofit organizations that help veterans in a variety of ways.  For each nonprofit (charity or association), there are four pieces of information:
  – Name of the nonprofit serving veterans
  – URL
  – Twitter handle (if they have one)
  – A short paragraph on how they serve & help vets
Here is a selection from the countless numbers of dedicated people helping the brave men and women in our armed forces, their families, those who were in the military in the past, and those who gave their last full measure of devotion for our country . . .
Thank You Soldier 
http://thankyousoldier.com/
@ThankYouSoldier
ThankYouSoldier.com provides support for our deployed Heroes through our Hero Pack care package and Letter Writers projects. Our only goal is to remind those serving our country they are not forgotten.

Veterans Airlift Command
http://www.veteransairlift.org/
Imagine coming home from combat, facing devastating injuries, long-term hospitalization if a facility hundreds of miles away from your family.  Imagine somebody brings you together.  The VAC provides free air transportation to wounded veterans and their families for medical and other compassionate purposes, through a national network of volunteer aircraft owners and pilots.

Operation Gratitude
http://www.opgratitude.com/index.php
@OpGratitude
Operation Gratitude provides civilians anywhere in America a way to express their respect and appreciation to the men and women of the U.S. Military in an active, hands-on manner.  We seek to lift morale and put smiles on faces by sending care packages addressed to individual Soldiers, Sailors, Airmen and Marines deployed in harm's way. Our care packages contain food, hygiene products, entertainment items and personal letters of appreciation, all wrapped with good wishes of love and support.

Honor Flight
Helping every single veteran in America, willing and able of getting on a plane or a bus, visit THEIR memorial.  Top priority is given to America's most senior heroes — survivors of World War II and any veteran with a terminal illness who wishes to visit THEIR memorial. The program will naturally transition to Korean War, Vietnam War and all other veterans who served, on a chronological basis.   Honor Flight Network will continue do whatever it takes to fulfill the dreams of our veterans and help our senior heroes travel absolutely free.

Vietnam Veterans Memorial Fund
http://www.vvmf.org/
@VVMF
The Vietnam Veterans Memorial Fund is dedicated to preserving the legacy of the Vietnam Veterans Memorial in Washington, D.C., promoting healing and educating about the impact of the Vietnam War. Authorized by Congress, its most recent initiative is building the Education Center at The Wall, an underground facility near the Memorial that will help visitors discover the stories of those named on The Wall and celebrate the values embodied by all service members who served in all of America's wars.

Paralyzed Veterans of America

http://www.pva.org/site/PageServer?pagename=homepage
@PVA1946
The Paralyzed Veterans of America is the only congressionally chartered veterans service organization dedicated solely to serving the needs of SCI/SCD veterans.  Founded in 1946, we have developed a unique expertise on a wide variety of issues involving the special needs veterans of the armed forces who have experienced spinal cord injury or dysfunction.  We're a leading advocate for health care, SCI/D research and education, veterans' benefits and rights, accessibility and the removal of architectural barriers, sports programs, and disability rights.

American Legion
http://www.legion.org/
@AmericanLegion
The American Legion was chartered and incorporated by Congress in 1919 as a patriotic veterans organization devoted to mutual helpfulness. It is the nation's largest veterans service organization, committed to mentoring and sponsorship of youth programs in our communities (e.g., American Legion Baseball), advocating patriotism and honor, promoting a strong national security, and continued devotion to our fellow service members and veterans.  The Heroes to Hometowns program is the only nationwide reintegration assistance service for wounded veterans from Iraq and Afghanistan. Additionally, millions of dollars in donations have been given to fellow veterans and their families in times of grief, and various scholarship opportunities ensure the future success of our youth.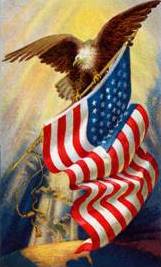 National Military Family Association
http://www.militaryfamily.org/
Not only do we support military families – we are military families. Spouses, parents, and family members make up our staff and board positions. We speak up on behalf of military families and empower husbands, wives, and children to understand and access their benefits. Based on what we hear from our members, we meet the needs of service members and their families with insightful recommendations, innovative programs, and grassroots efforts to better the quality of life for military families.

Hire Heroes USA
http://www.hireheroesusa.org/
@HireHeroesUSA
We offer transition assistance, job search assistance, and job placement services to those who have honorably served in the US military – and to their spouses – in order to reduce veteran unemployment. Hire Heroes USA prioritizes veterans statistically most likely to be unemployed: veterans of Operations IRAQI FREEDOM and ENDURING FREEDOM, and veterans that are wounded or disabled.
Blinded Veterans Association
http://www.bva.org/index.html
@BlindedVeterans
Blinded vets helping blinded vets. The Blinded Veterans Association was established to help veterans and their families meet and overcome the challenges of blindness. The organization welcomes those who can offer their ideas, thoughts, and service in achievement of this worthy objective.  We also preserve and strengthen a spirit of fellowship among blinded veterans so that they may give mutual aid and assistance to one another.
Again, I salute you and may God bless you all!