I have three neat stories to share today … all examples of aviation and charities working together.
First, the nonprofit Able Flight has teamed with Purdue University's Department of Aviation Technology.  The result is that this summer Heather Schultz and Chris Spaur will learn how to fly.
Why is this special?  Both of these young people have physical disabilities.  Able Flight's mission is to help people with disabilities enjoy the freedom that comes with flying high above the earth.  And as a pilot, I assure you that flying a plane definitely gives you a strong feeling of freedom.
Schultz and Spaur received scholarships and will earn a sport pilot certificate from flight instructors at Purdue.  They will learn in an adapted Light Sport Aircraft – a Sky Arrow 600 LSA – which has been provided by Sean O'Donnell of Philly Sport Pilot (Sean's flight school trains Sport Pilots, including people with disabilities). 
Programs like this give people with disabilities another avenue for fulfilling, self-sufficient lives through careers in aviation.
"The Aviation Technology program at Purdue sees the collaboration with Able Flight as a unique opportunity to extend the freedom of flight to individuals who might not be aware they can fly," said department head Brent Bowen. "Purdue's aviation program is world-class, and we need the best and brightest individuals. Able Flight will bring to us a new cadre of people who otherwise might not consider careers in aviation."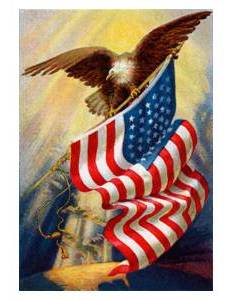 Second, the nonprofit Disabled American Veterans is working with Warbirds of America to salute veterans this summer.  It will take place during the Experimental Aircraft Association's (EAA) AirVenture Oshkosh 2010. 
Each summer EAA hosts a major air show in Oshkosh, Wisconsin.  And part of the 2010 show includes events to honor veterans:
       ◊  special forums and speakers
       ◊ mass gathering of veterans for photos
       ◊ a special air show segment of Vietnam-era aircraft
       ◊ Warbird Aircraft display area
"Salute to Veterans will be one of the primary focuses during AirVenture 2010," said EAA president Tom Poberezny.  And it all aligns with two significant aviation anniversaries: the DC-3 and B-17 aircraft both celebrate their 75th year in 2010.
By the way, all veterans and active duty military who purchase AirVenture tickets online in advance of the show are eligible for a lower admission rate of $28.  Visit AirVenture2010 for more details on the July 26 – August 1 show.
Third, story comes from Greensboro, North Carolina.  On June 12th a 5K run/walk was held on the new 9,000-foot runway at Piedmont Triad International Airport.
Why do I mention it here? Because the run benefited the Leukemia and Lymphoma Society.  It was in honor of 14-year old Kay Kirby.  His father helped design the new runway.
Instead of aircraft rolling down the runway, on this day there were baby carriages rolling along the runway while the parents jogged. Over 1,000 people exercised to help others.