Valentines Day – February 14 – is twelve days away. Get ready now 'cause it's a great time to share the love and show your donors, members, advocates, and volunteers how much you appreciate them.
As we know, whatever you're doing in direct mail for Valentines Day is already done except for tracking the results. And hopefully you've integrated that with social media and email.
But just in case you didn't do anything via direct mail … there's still time to send supporters a Valentine by email AND social media.
Critical point: For this to work you absolutely positively MUST have reader-centric messaging. This is ALL about them and what they make possible.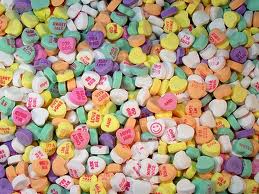 Here's an idea you could whip together in a few hours:
Create a short video of your staff wishing supporters Happy Valentines Day. They can shout, "Happy Valentines Day" as a group. But I suggest you choose one person to take 20-30 seconds expressing everyone's gratitude for what your donors, advocates, etc. make possible. Include an example or two of what donors have done. Have FUN with this. Maybe everyone holds a red heart they made out of construction paper. Or each heart has a different message on it and the camera scans over the messages as the speaker is talking.

You can promote the video on your Facebook page and through email.

Post it on your nonprofit's YouTube channel.

Have a link to the video (along with a line of teaser copy) on your homepage and a few other key pages of your website. Draw web visitors' eye to it by including a short graphic with the text and link, or possibly have the video itself on your website if you can.

Encourage supporters to share your Valentines greeting with folks they know who also like what you do. And make it EASY for them to share via email and social media.
Share the love. Cultivate your supporters with a simple Valentines greeting. Keep it simple. Have fun.
If your staff looks a bit awkward in the video – so what? That's a genuine emotion most of us can relate to and it also shows sincerity. It will help donors, advocates, volunteers and members to connect with real people instead of a faceless organization. It will strengthen your relationship with them.
Related posts:
10 Suggestions to cultivate website visitors
Donor Cultivation and Natural Disasters … ideas for ANY charity or association regardless of your mission
Donors are a lot like Teddy Bears … why they give and give