Today, December 22nd of 2011, is the first day of winter. Personally I like winter with its cold temperatures and snow. And I'm disappointed that it won't be a white Christmas where I live!
However, I realize for many of you living farther south it's impossible to have a white Christmas.
Folks, if you've never experienced one … I recommend you plan a holiday "up north" some year. I believe everyone ought to enjoy frolicking in the snow at least once in their life and having it at Christmas is extra special. Enough of the editorial.
Just two light-hearted items to share with you today – no official business. First is a super short podcast which I think you'll find amusing.
Here's the story behind the podcast: Although I'm no longer fluent in the German language, there are a few Christmas carols I always sing in German. My husband, on the other hand, never studied German. When he hears me sing them in German his clever wit kicks in.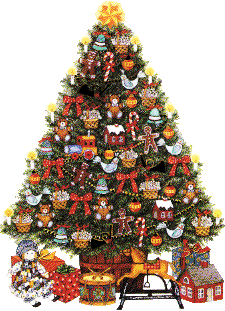 He has a unique translation of how the Christmas carol – sung in German – sounds to someone who doesn't speak the language. The one I'm sharing is O' Tannenbaum (i.e., Oh Christmas Tree).
In the podcast you'll hear me sing a phrase in German, and then my husband will pop in with his translation.
Oh, and I'm not a vocalist so please don't get side-tracked by my singing voice. (Yikes) Click on the link below…
[wpaudio url="http://www.pkscribe.com/audio/karen-zapp_o-tannenbaum.mp3″ text="O Tannenbaum – Translated (well, sort of)" dl="0″]
Second item I'm sharing today is this cartoon…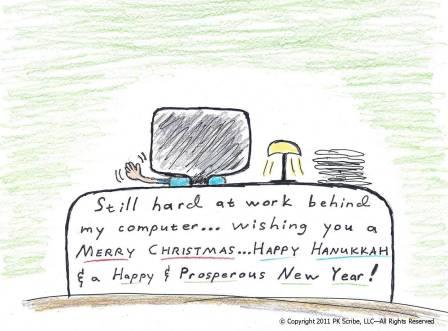 Related post: