This is a collection of tips for nonprofits using Facebook including: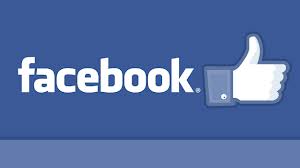 • Build your email list using Facebook
• Converting fans to donors and engaged supporters
• Drive traffic to your website from Facebook
• Maintaining your Facebook page
• And for promoting your nonprofit Facebook page so you can have even more success with the first three bullets!
And I've also got 10 examples of nonprofit Facebook pages to inspire you.
First, from Social Brite and John Haydon are eight ways to build your email list by getting more Facebook supporters to sign-up. And it all begins by giving readers a darn good reason why they ought to give you their email. Haydon describes it as "making the value exchange obvious."
Other ways include:
• Make the "action" step of signing-up easy to find and understand
• Focus on clarity and promoting action – forget about winning design awards
• Have ONE clear call-to-action. Don't dilute and distract with multiple requests
• Ask for the minimum. This isn't their tax return so don't ask donors to give you physical address, and a ton of other data. Name and email address ONLY.
• Mobile friendly
• Talk about and promote your emails in your regular updates and in Facebook ads. Have some fun with these and don't be boring.
• Measure, measure, measure
Network for Good has an article on building more meaningful connections with your nonprofit Facebook fans. And this leads to donors, volunteers, and more. Read the example on hos Sanctuary One at Double Oak Farm did just that.
We hear once again from Social Brite and John Haydon on how to be more effective in driving traffic to your nonprofit website from Facebook. You may be surprised by a few of these:
• Think twice before using an URL shortener
• Spice up the headline / title. Make it more intriguing. Make it more targeted to your readers by including a benefit.
• Don't rely on the default image for the update. Choose the best or add a photo instead. Photos catch the eye, rank higher in Facebook's algorithm for how visible your update is, and they generate higher engagement levels.
• And once again, don't forget to measure. Know what works best for YOUR nonprofit and do more of that.
Twelve tips for maintaining your Facebook page come from the Greenwood's Garden blog. I'm not in complete agreement with all of these; especially numbers 1 and 2.
You can post too often as well as not often enough.  And some studies show weekends are great – that weekends are when readership and engagement go up. Be certain to test and measure so you can tell where the thresholds are for your nonprofit.
The other 10 tips seem to be in sync with what I've encountered with clients and read about from other trusted sources.
And the last batch of tips comes from my colleague and pal Joanne Fritz at About.com, here are "7 Easy Ways to Promote Your Nonprofit Facebook Page." These are rock solid ideas:
• The "favorites" function builds partnerships. This might be with foundations who offer grants or other affiliate chapters of your organization.
• Have the "Like" button/box on your website and blog.
• Don't just shovel out the info . . . ask questions. Give fans a chance to show their expertise.
• Promote your Facebook page in your newsletter, annual reports, direct mail, and anywhere else. Cross promote.
• Ask your Facebook pals to "Suggest to Friends" and also show them HOW to do this. Include a fan-oriented benefit statement as to why they ought to do this.
• Everyone ought to be promoting your Facebook page and not only the fundraising and marketing staff. This includes volunteers and board members.
• Encourage online donors to "like" your Facebook page. Great time for this is on the Thank You page after they just made an online donation. Do this in your emails as well.
Oh, and Joanne listed seven but at the bottom of the post you'll see a link for a total of 32 tips for getting the most out of your nonprofit Facebook page!
And finally, CauseVox has examples of 10 nonprofit Facebook pages worth studying and perhaps emulating. Examples include the Christopher and Dana Reeve Foundation, Doctors Without Borders, The Special Olympics, Oceana, Goodwill and five more.
As you can see, I didn't publish all 56+ here. Read the articles from each of the authors and you'll find the rest.
Any tips you'd like to share? What's working for your nonprofit Facebook page?
More resources:
How to increase Facebook engagement – you've got 18 hours
How to maximize your Facebook ROI
Don't be a snob. Steal…err…borrow from the for-profit sector. On demand presentation from Hootsuite University on getting more from your Facebook page – 4 fundamental reasons why people share content and more!